Coming Soon to Waffle21 in Beverley, our new podcast room.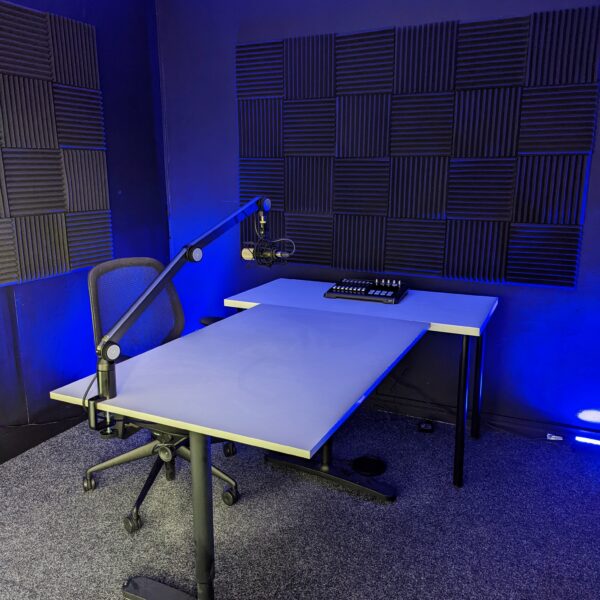 You've got a great idea for a podcast. Maybe you want to talk about your business and share your story with the world. Or maybe you're an expert in some niche field or lifestyle that you think everyone could benefit from knowing more about. Either way, it's a great idea!
The only problem is, you don't have access to professional equipment or any sort of studio space that would allow you to record high-quality audio. What now?
Our podcast room is the perfect solution for situations like these. Located in Beverley, East Yorkshire, we're only a short walk away from public transport and have FREE onsite car parking – and just as we are proud to host local events like live podcast recordings on our stage, we're also proud to be able to offer the same service to our guests here at Waffle21.
We'll provide everything: microphones, headphones, high-speed internet, video cameras, live streaming capabilities and even editing software so that you can take your recording back home with you when your session with us is concluded, All you need to do is bring your imagination, your voice and of course an SD card for recording!